HOTSTEPPER DANCE EDUCATION
Take Your Dance To The Next Level
Hotstepper is a platform with passion for authentic dance, art and culture. The organisation was founded in 2002 by Joel De Andrade and Karen Galsgaard – first Scandinavian breaking champions (BOTY).
Hotstepper is a home and source for many leading dancers with national and international success. Credits that range from working with famous artists, theatre, TV & film to winning battles & competitions and making events that keep the culture alive.
Driven by passion, Hotstepper launched a dance education with authentic hip hop & underground styles as well as commercial & classic styles to impart the knowledge, tools and skills necessary to become a professional dancer.
We Take Your Future Seriously
A professional 1-year dance education program with a focus on hip hop, underground, commercial styles as well as classical dance training where the goal is to prepare students for a future in dance.
AN ALL-ROUND APPROACH TO PERSONAL DANCE DEVELOPMENT
Gain skills, knowledge, mindset, tools, a network and experience to become a competent and versatile professional dancer.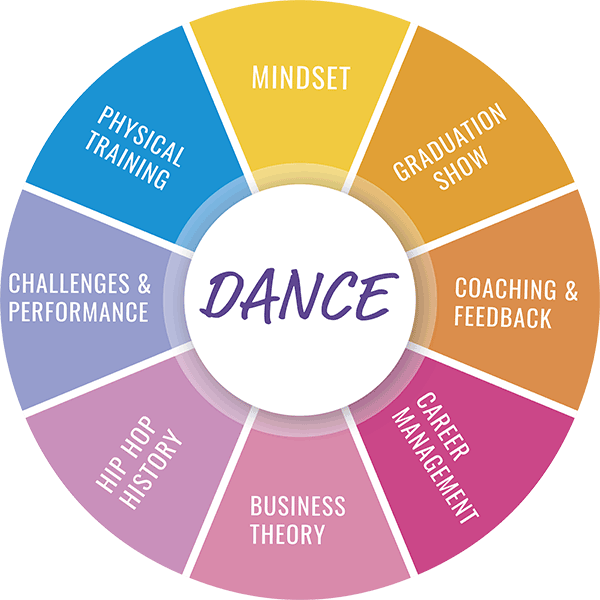 10 month
intensive program
Starts 22.08.2022
Ends 11.06.2023
Monday to Friday
09:00 to 15:00
Classes are
taught in English
The hip hop dance education is the passion project of Hotstepper founders Joel De Andrade and Karen Galsgaard. They have underground and commercial experience with a long list of credits including winning the first Scandinavian Battle Of The Year – the biggest breaking title in Scandinavia at the time. Within dance, they have been teaching, practicing, travelling and networking in 25+ countries since the 90's. Input to the dance education program and selection of teachers draws upon their experience, contacts and knowledge as well as university studies within business.
The faculty is a selection of high level teachers. Over 100 leading Danish and international dancers have taught at the education. Pioneers like Mr Wiggles, Loose Joint, Babson and Yugson – top choreographers like Superdave and Marty Kudelka – dance icons such as Misha Gabriel, Brian Puspos, Pacman and Kapela.
WHY HOTSTEPPER DANCE EDUCATION
We have a high rate of successful graduates. Credits include working with famous artists and theatre, winning and judging competitions and battles, organising events, starting full-time dance companies and being hired by schools and educations in Denmark and overseas.
Since 1989 – personal experience, interviews and workshops with legends, international dance travel and networking as well as our studies from leading universities all give input to the course.
Access to the dance scene and industry world-wide through our global network of dancers and graduates overseas as well as visits from people in the industry.
We want our students to succeed and give long-term help and support including sharing contacts, training facilities, alumni group, feedback and sparring, recommendations and career advice.
We do ongoing research, review and listen to feedback in order to update and improve every year.
Students learn more than technique in hip hop, underground, commercial and classic dance styles. There is also focus on traditions, the culture and insight into the dance industry with Q&A and advice from successful dancers.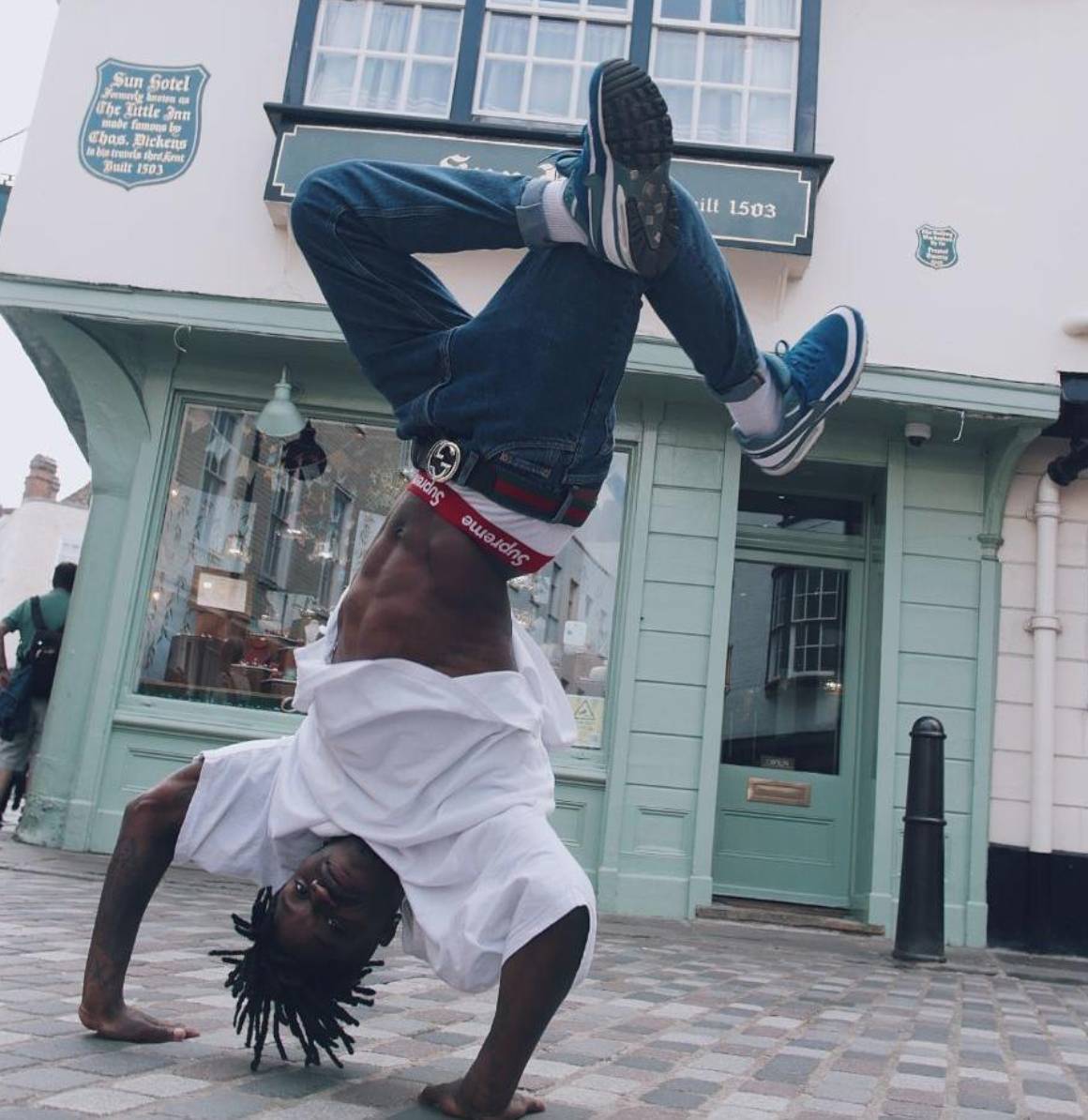 Rico Coker is the current Undisputed world breaking champion, member of world famous Ruggeds crew. Winner of countless battles including R16 Europe and World Bboy Classic. Theatre all across Europe including The Nutcracker and H.C. Andersen. Modelling as a new face for H&M athleisure collection.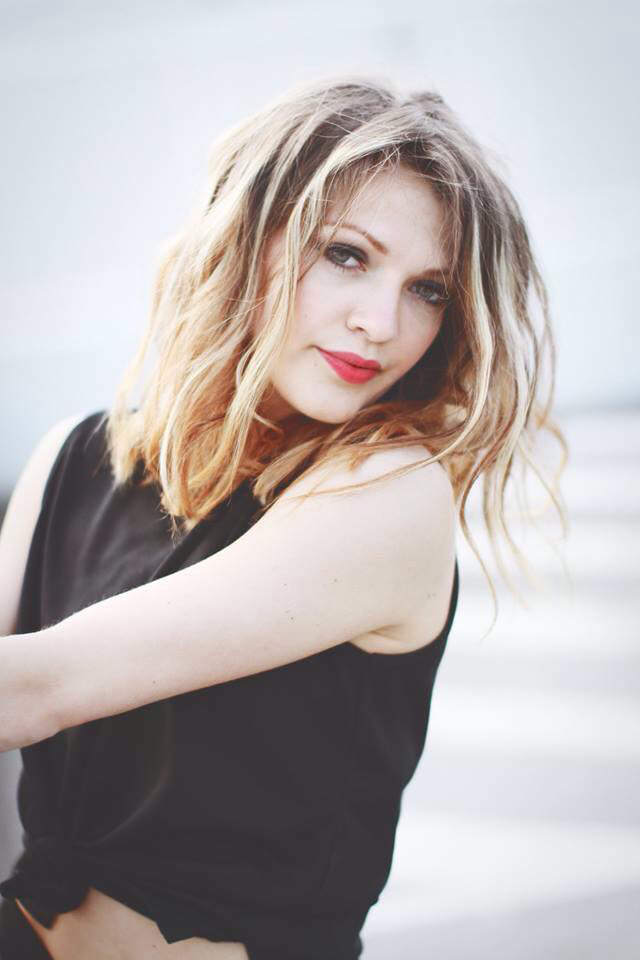 After graduating, Anastasija Olescuka from Latvia, stayed in DK. She became established in the hip hop scene and a pioneer for urban experimental dance. Credits include CLASH CPH artistic director, The Nutcracker, World Of Dance DK judge, winner SDK Baltic, hip hop legend Big Daddy Kane and choreography pieces receiving great acclaim.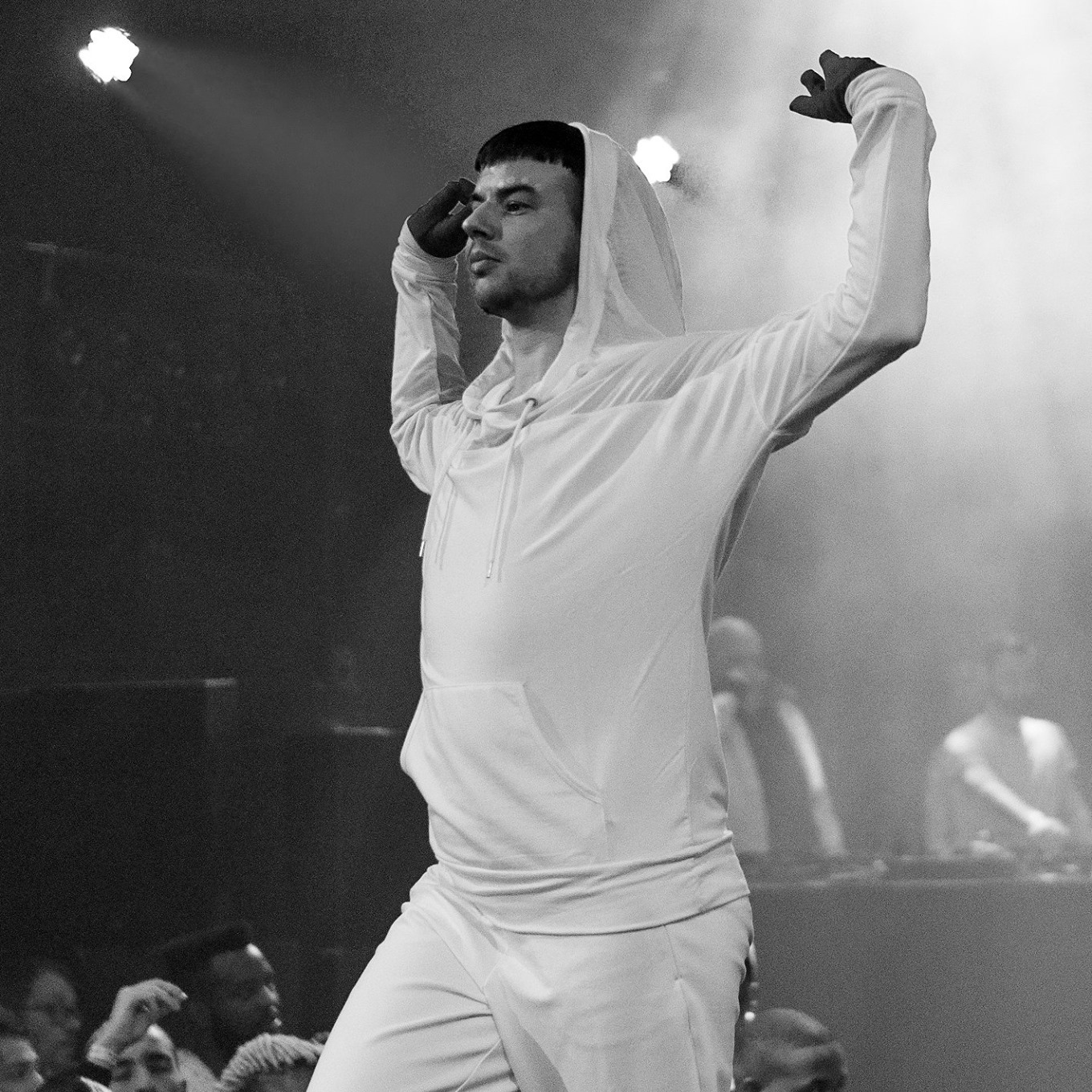 Beck Heiberg aka Beck Ninja is a pioneer the Danish vogue scene, father of the Danish chapter of the iconic House of Ninja and co-creator of the DK artist collective Disturbing Business. He has organised several Vogue balls, performed with top artists and events as well as touring with dance theatre.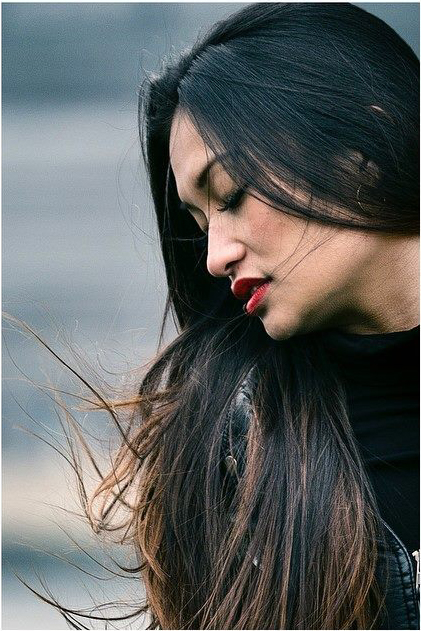 Mary Jacolbe is one of Denmarks finest in industry working with famous artists, music videos, concerts, theatre and TV. Credits include Medina, Christopher, Marques Housten, Wolfgang Gartner, Ida Corr, Eurovision and Denmarks royal family.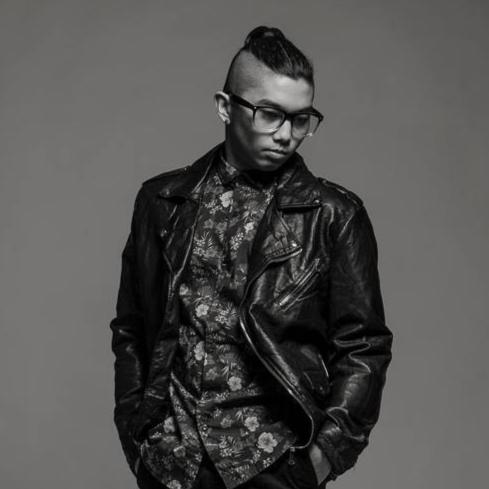 Rai Del Valle is established in the DK dance industry with experience ranging from top artists to theatre and famous events. Credits include Mohombi, Medina, Xander, Christopher, Eurovision, West Side Story and Swan Lake Reloaded Europe Tour.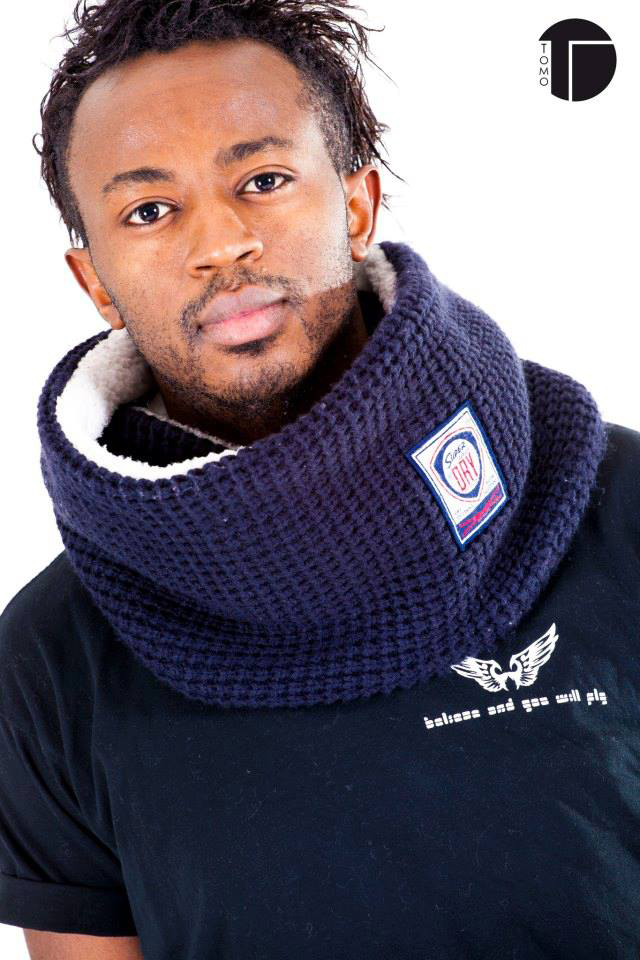 John Nini won many competitions like Juste Debout UK, Hip Hop International DK and was finalist at DK Got Talent. He worked with dance in Europe and Asia, started his own dance school, clothing brand and is a choreographer and coach for many winning dance teams.
"A year at the hotstepper dance education has opened my eyes and made me realise how big and versatile dance world is. I learned a lot from both Danish and international teachers. I experienced a blast of basically epic and amazing moments. Met great, passionate and dedicated people! It was a beginning of my new life"
"When I came to the education I was very young, but I quickly learned that, that didn't mean a thing. Everybody is incredibly open minded, and you become a team very fast. And while you're not only developing your dance skills like crazy, you meet new people, contacts and friends for life. You become a better version of yourself."
"The Hotstepper one year Hip Hop and Urban dance education had a really big input in my life! I am so glad and thankful for that year , it was really a eye-opener for me and gave me a solid ground. I learned about the culture, different styles & how to be a dancer. I don't know what or where I will have been in my dance today if I didn't go there. I will always have a big respect for Hotstepper and the work they do, cause its done with the Heart & passion, and I could really feel that trough the education. One of the best year in my life that I will carry with me forever!"
"Hotstepper was the place that gave me space to be me as a dancer. I got an insight, a base and a lot of knowledge about urban styles. It was there that I was prepared to jump out into the world."
"Hotstepper 1 year hip hop & urban dance education was a place that help me on the right path on my dance journey. It was a place where I got to develop myself as a dancer not just physical but also mentally. The teachers I came a cross throughout the year help me gain the right mindset and the right knowledge to develop myself to become the dancer I am today. Without this education I wouldn't have made it this far and I definitely wouldn't have become the person I am today!"
"The year I took the Hotstepper dance education, was the year my life change in many ways. That year a whole new world was opening for me. I got so much knowledge within different dance styles, dance culture and the dance community. That year my dance skills were taking to a whole other level, and my dancing grew so much. Besides of my dancing levelled up, I got so many friends during the year from all over the world. And a lot of my closest friends today are from the education as well.
Hotstepper education helped me during the year to find myself as a dancer but also as a person. I can highly recommend to take the education, you will never regret it, the only thing you will regret is not to take it."
Alumni Group & Network
50% off Hotstepper Evening School Membership
Life-long Guidance
Free Access to Hotstepper evening school
50% Off Hotstepper Workshops
20% Off Hotstepper Clothing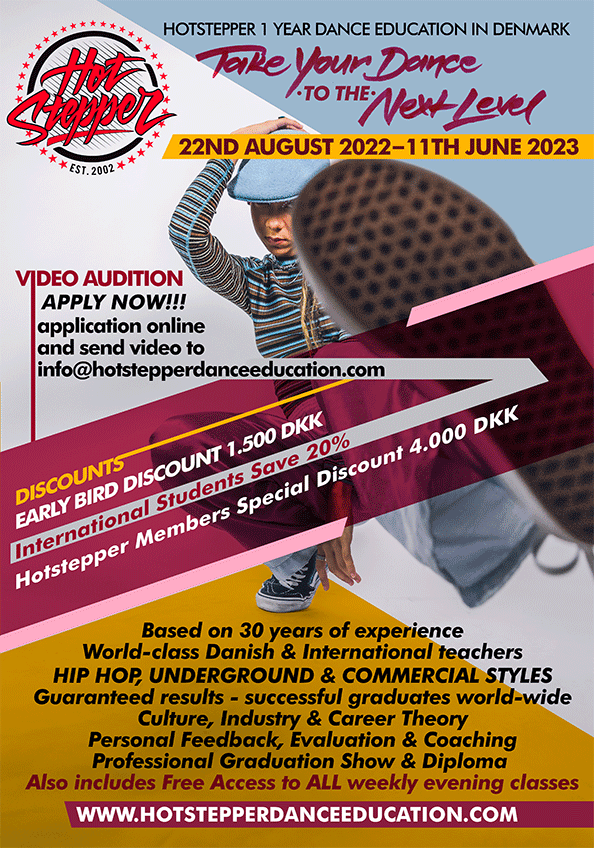 We are open for applications for the class of 2022/2023
Applicants must have dance experience
Audition via online form and dance video
Hotstepper Dance Education
 *Divided into down payment and 10 installments

*Save up to 16.100 DKK

10 month intensive dance education program

Free Access to Hotstepper evening school

50% Off Hotstepper Workshops

20% Off Hotstepper Clothing
1.500 KR Earlybird discount
20% discount for international applicants
4.000 KR Hotstepper member discount
5.000 KR Full payment discount
DISCOUNTS CAN BE COMBINED**
**Discounts & COMBINATIONS - Save up to 16.100 DKK
International : SAVE 9.600 Kr // Total price: 38.400 DKK*
International + Full Payment: SAVE 14.600 Kr // Total price: 33.400 DKK*
International + Full Payment+ Earlybird: SAVE 16.100 Kr // Total price: 31.900 DKK*
Full Payment: SAVE 5.000 Kr // Total price: 43.000 DKK*
Full Payment+ Earlybird: SAVE6.500 Kr // Total price: 41.500 DKK*
Hotstepper Member: SAVE 4.000 Kr // Total price: 44.000 DKK*
Hotstepper Member + Earlybird:  SAVE 5.500 Kr // Total price: 42.500 DKK*
Hotstepper Member + Full Payment: SAVE 9.000 Kr // Total price: 39.000 DKK*
Hotstepper Member + Full Payment+ Earlybird: SAVE 10.500 Kr // Total price: 37.500 DKK*
* Divided into a down payment and the remaining amount paid over 10 installments.
Join the hotstepper familiy